A tour, for ±  2½ hour, which starts at the Oostkade and from there through the ports of Den Oever, past the discharge sluices (Stevinsluizen) at the beginning of the Afsluitdijk, where during low water ± 5000 Kuub (m³) per second fresh IJsselmeer water is drained in the Wadden Sea. A breathtaking sight!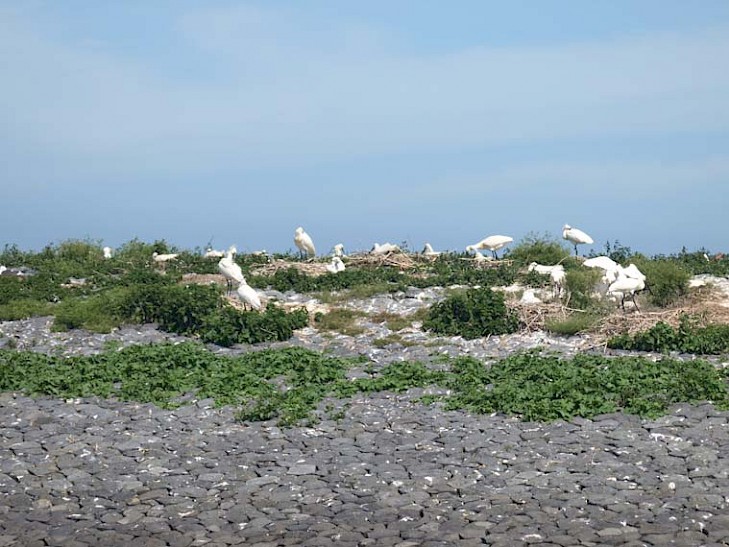 Then we sail past the 'Losse Dam', where a colony of spoonbills breed and past the sandbanks, where all kinds of birds search for food and use it as a resting place.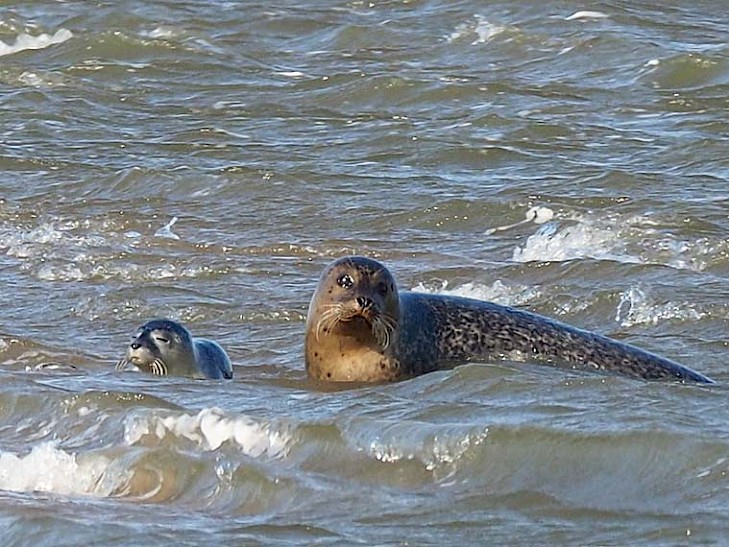 After ± half an hour we arrive at the seals. You can view these seals in their natural environment. With the high tide we sail back to the port of Den Oever.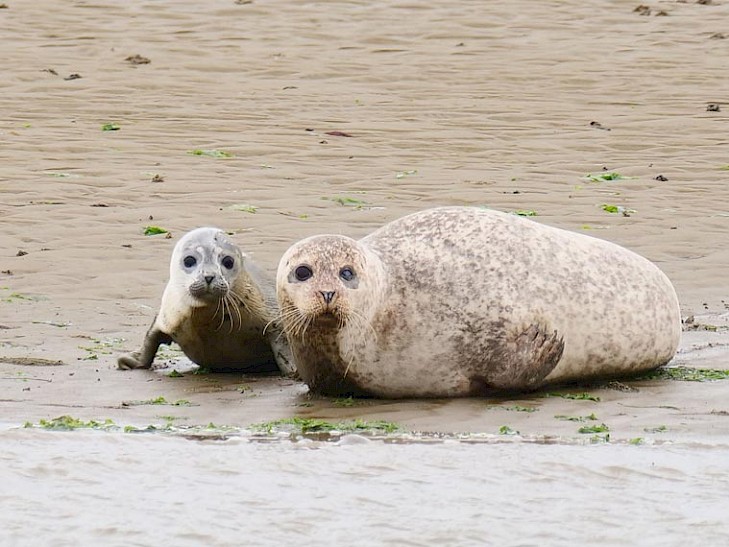 It is best to avoid disappointments reserve because full is full
(Tip: BRING YOUR BINOCULARS!)

Prices:
€ 17,50
3 to 10 jaar: €  12,50
0 to 3 jaar € 0,00
NOTE NO PIN PRESENT !
 
And a little surprise for the children. Also nice to give as a gift voucher.
The SWRW office on the Oostkade here you can buy the tickets for the seal trips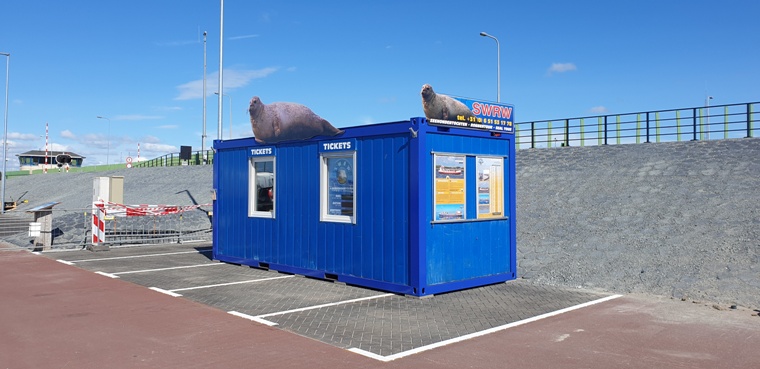 .
Book for a Seal tour
Dates and departure times 2023
april
mei
juni
juli
august
september
| Day | Date | Departure | |
| --- | --- | --- | --- |
| we | 13 sep | 13.30 hour | Book |
| sa | 16 sep | 15.45 hour | Book |
| su | 17 sep | 16.15 hour | Book |
| we | 27 sep | 13.15 hour | Book |
| sa | 30 sep | 15.30 hour | Book |
october
| Day | Date | Departure | |
| --- | --- | --- | --- |
| su | 01 okt | 16.15 hour | Book |
| sa | 14 okt | 14.30 hour | Book |
| su | 15 okt | 15.00 hour | Book |
| mo | 16 okt | 15.45 hour | Book |
| tu | 17 okt | 16.00 hour | Book |
| we | 25 okt | 11.00 hour | Book |
| th | 26 okt | 12.15 hour | Book |
| sa | 28 okt | 14.00 hour | Book |
| su | 29 okt | 14.00 hour | Book |